Caban
Bangor University Dementia Educators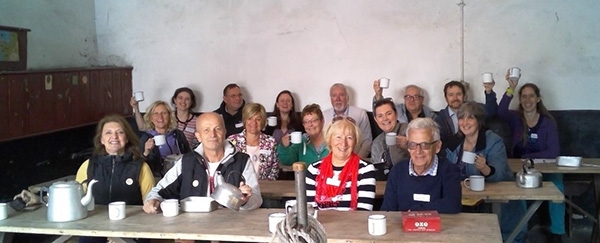 Some of our members in the Caban at the National Slate Museum, Llanberis.
We meet at least twice a year and welcome people living with dementia in north and mid Wales, this includes those that have a diagnosis and their supporters.
We work closely with the academic staff and students at the School of Health Sciences in Bangor University to inform undergraduate and postgraduate students and researchers what is important to people affected by dementia.
Members have also educated the current and future health and social care workforce through awareness sessions, consultations and presentations in small groups, training events and conferences.
Our members have performed dementia audits for public spaces such as the National Slate Museum, sharing their experiences of a place to guide improvements.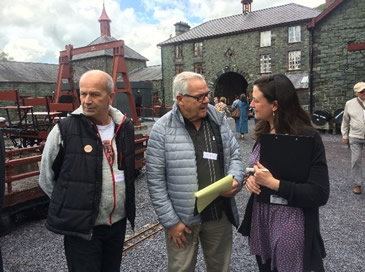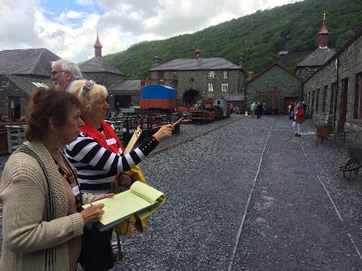 Some of our members performing a dementia audit at the National Slate Museum

Please click HERE to see some videos by the Caban group, including their 'top tips' for anyone newly diagnosed with dementia, and the value of peer support.
The group is facilitated by staff and students at Bangor University working to support people affected by dementia as part of our work towards becoming a Dementia Friendly University.
If you are affected dementia and would like to be involved with the Caban group, please contact Catrin Hedd Jones (c.h.jones@bangor.ac.uk / 01248 388872)