Get involved in research
Why should I take part?

People want to take part in health or social care research for many reasons:
To improve health and social care for others, as well as giving hope for future generations.
To learn more about their condition.
To try a new treatment, therapy or device.
To help researchers learn important new information.
To inform the development of health and social care policies.
(Source: The National Institute for Health Research)

Current opportunities to take part in research
Developing a new measure of resilience for people living with dementia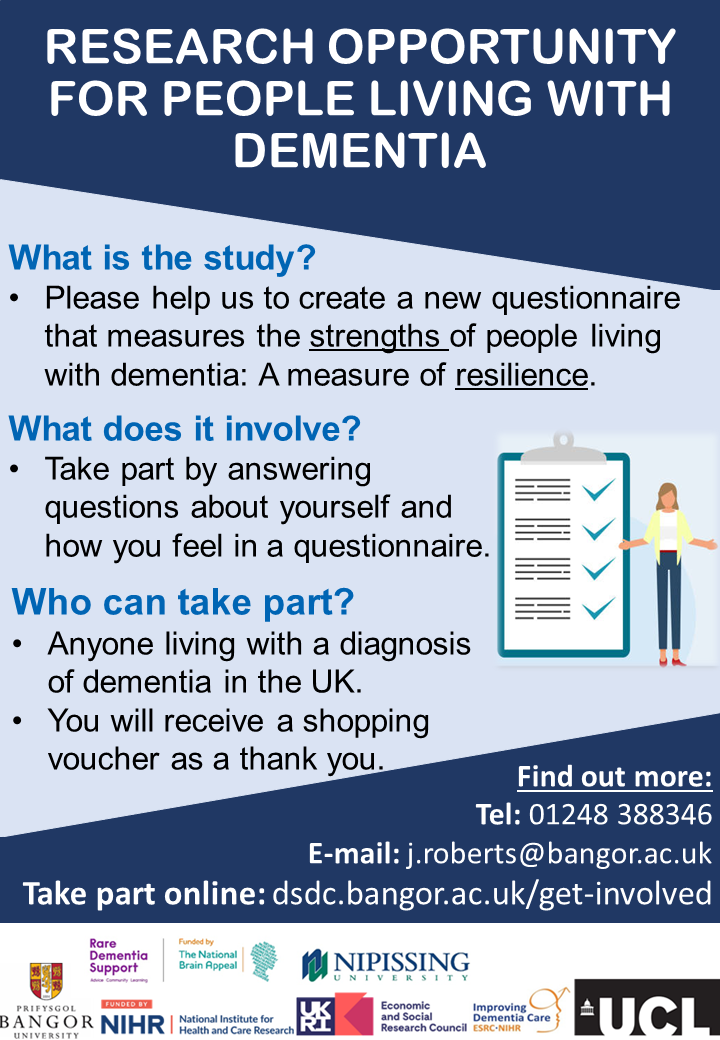 iSupport for Dementia Carers Study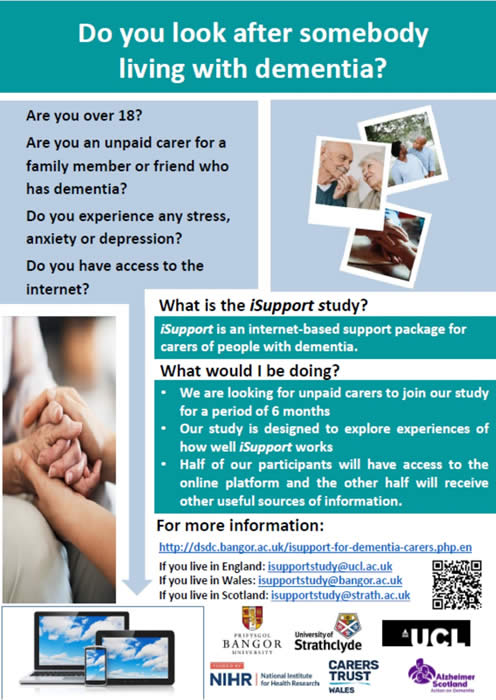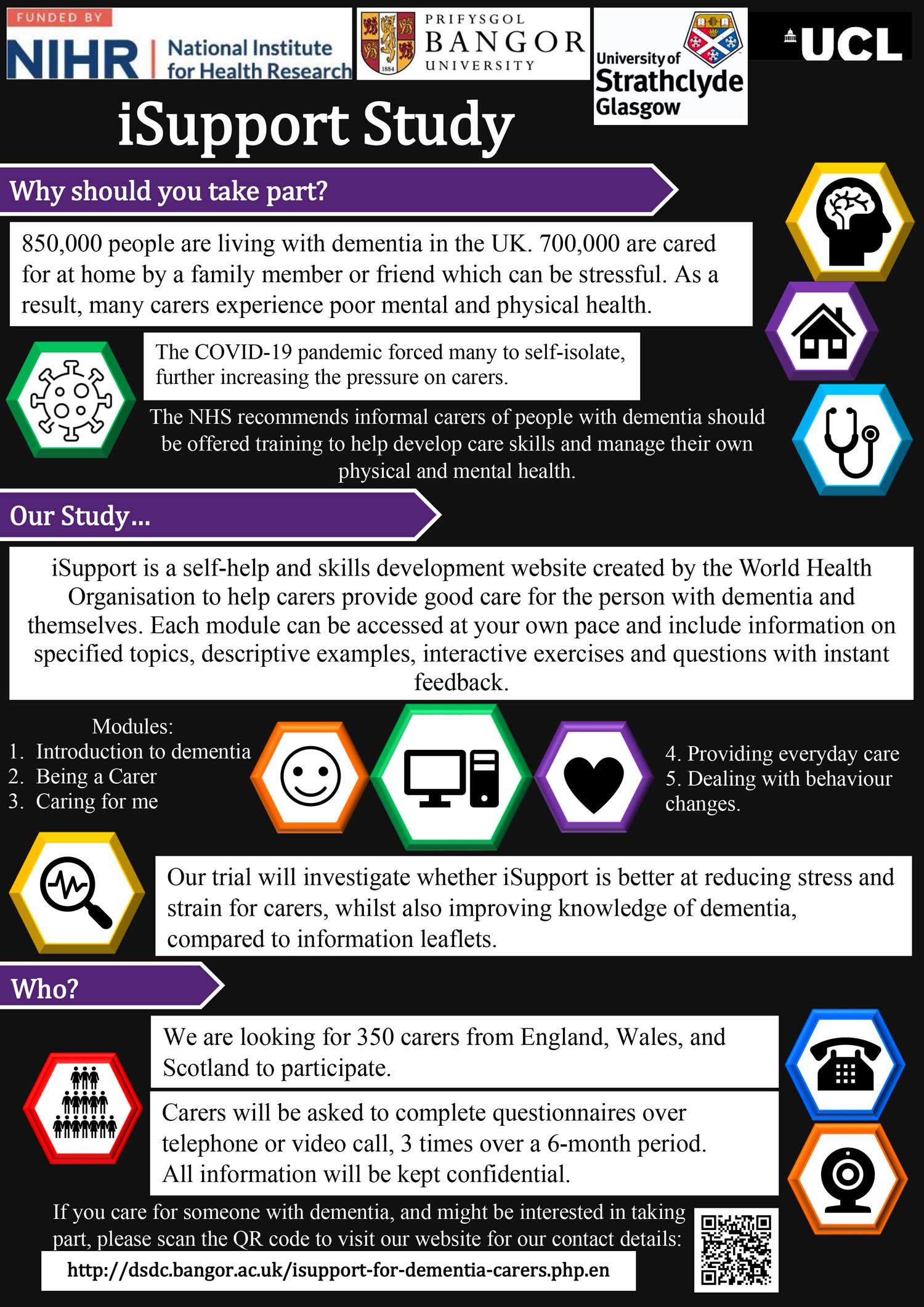 ---
Rare Dementia Support (RDS)
Help us to design new ways to measure 'resilience' in dementia
How people living with dementia experience resilience

What helps people manage or 'do okay'? We are developing a measure of resilience that is specifically for people living with a rare dementia, because none currently exist. This is important because it will allow researchers to measure changes in resilience in response to health, psychological and social care services or interventions. The next step in this work is to discuss a set of questions with people living with rare dementias.

Getting a diagnosis of dementia in rural and urban Wales

We are interested in hearing peoples experiences of getting a diagnosis of dementia in Wales, in the hope that we can help improve the process for others in the future.
We hope to speak to people who live in both rural and urban areas, to see if there is a difference in people's experiences.

We would like ask you about:

Your journey to getting the diagnosis
The diagnosis itself
The support you received following the diagnosis
If you live with a diagnosis of dementia, or care for someone who does, we would appreciate the opportunity to talk to you about your experience of getting the diagnosis.
If you would like to know more about this research opportunity please contact Jen Roberts: j.roberts@bangor.ac.uk

---
Join Dementia Research (JDR)

Join Dementia Research (JDR) is an online platform to match up volunteers interested in taking part in dementia research with researchers looking for potential participants. Anyone, with or without dementia, over the age of 18 can register as a volunteer or sign-up for someone else as long as they have given their consent.
Registration can be via the website, via the telephone helplines, or using a paper registration form; and volunteers can choose which studies they would like to hear more about.
Owen Phillips, the Involvement and Engagement Officer from the Centre for Ageing and Dementia Research (CADR) coordinates and promotes Join Dementia Research (JDR) in Wales https://www.cadr.cymru/en/jdr.htm.
Please contact CADR (cadr@swansea.ac.uk) or Owen (J.O.Phillips@swansea.ac.uk) for further details and to get involved.