Ageing and Dementia Research
at Bangor University
DSDC Wales Research Centre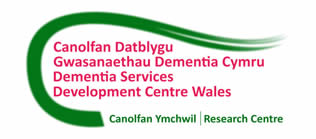 We have an international reputation for interdisciplinary ageing and dementia research. Our work is situated within the global trend for longevity and international policy ambitions for healthy ageing, addressing major societal challenges around living as well as possible with chronic and degenerative health conditions, specialising in dementia research.
We work closely with older people, people living with dementia and their carers, together with health and social care professionals to ensure our research will make a difference, improve the quality of care and inform policy and practice development.
We collaborate with colleagues in Europe through our membership of INTERDEM, a European research network.
From 1st April 2020, DSDC Wales Research Centre secured £938,000 from Health and Care Research Wales to lead Bangor University's contribution to the Wales Centre for Ageing and Dementia Research (CADR), a £2.8m collaboration led by Swansea University, and part of the broader research infrastructure in Wales. Over the next 5 years, this funding will support researchers to work collaboratively with colleagues, including people living with dementia and their carers, to focus on developing new ideas, writing research proposals, publishing research and sharing knowledge.
The Bangor Team Supported by Health and Care Research Wales
Prof Gill Windle, CADR Associate Director; Director of DSDC Wales, School of Medical and Health Sciences
Dr Diane Seddon, Reader in Social Care, School of Medical and Health Sciences
Dr Catrin Hedd Jones, Lecturer in Dementia Studies, School of Medical and Health Sciences
Dr Catherine MacLeod, Research Fellow, DSDC Wales Research Centre, School of Medical and Health Sciences
Dr Ian Davies-Abbott, Lecturer in Healthcare Sciences, School of Medical and Health Sciences
Dr Patricia Masterson-Algar, Research Officer, DSDC Wales Research Centre, School of Medical and Health Sciences
Maria Caulfield , Research Project Support Officer, DSDC Wales Research Centre, School of Medical and Health Sciences
Kiara Jackson , Research Project Support Officer, DSDC Wales Research Centre, School of Medical and Health Sciences
Iona Strom, Projects Secretary, DSDC Wales Research Centre, School of Medical and Health Sciences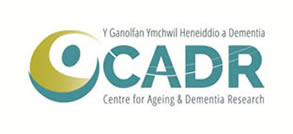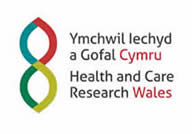 The projects being led by our multidisciplinary research team and those to which we contribute can be categorised under three central themes