Dementia with Dignity Conference
Professor Bob Woods, Hannah Jelley and Kat Algar presented at the Dementia with Dignity Conference on 22nd January 2013 in Wrexham, organised by Wrexham County Borough Council for the Wrexham Social Care Partnership.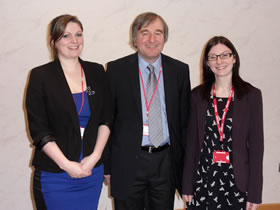 The event, which gave an opportunity to learn more about the importance of dignity for people experiencing dementia, was attended by over a hundred delegates. To find out more, please click here.
Publication date: 9 September 2013