DSDC Staff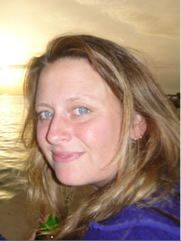 Jennifer Roberts
Tel: 01248 388346
E-mail: j.roberts@bangor.ac.uk
Profile:
Jennifer Roberts works as a Research Project Support Officer at the Dementia Services Development centre (DSDC), Wales at Bangor University. She has worked on a number of projects including Lifestyle Matters for maintenance of health and wellbeing, Cognitive Function and Ageing Study (CFAS) Wales, ActifCare, Alzheimer's Europe, and the North Wales Dementia Network (Impact Acceleration project). She is currently working on the 'Creative Conversations' study: an arts in health approach to embedding person-centred care and improving communication between care home staff and people living with dementia.
Jennifer obtained her MSc in Psychological Research in 2008, and her PhD in 2013 from Bangor University for which she researched language therapy in acquired aphasia in Welsh-English bilingual people subsequent to a stroke. Since then she has worked on several research projects at the University working with older populations including people who have had a stroke, people with dementia, care staff, Jen has an interest in intervention-based research aiming to improve well-being in older adults.
Publications:
Hughes, E., Roberts, J., Tainturier, M.J. (2012). Cross Linguistic Generalisation of Treatment in Welsh-English Bilingual Anomia. Procedia Social and Behavioral Sciences, 61, 304-306.
Leek, E. C., Schiemenz, S., Roberts, J. R., Wyn-Jones, E., Gathercole, V. C. M., Tainturier, M. J. (2007). Independent retrieval of number and grammatical gender in spoken language production. Brain and Language. (103) 63-65.
Mountain, G, Windle, G, Hind, D, Walters, S, Keertharuth, A, Chatters, R, Sprange, K, Craig, C, Cook, S, Lee, E, Chater, T, Woods, R, Newbould, L, Powell, L, Shortland, K & Roberts, J (2017). A preventative lifestyle intervention for older adults (lifestyle matters): a randomised controlled trial. Age and ageing, 1-8.
Roberts, J. R., & Tainturier, M. J. (2010). Cross-linguistic treatment generalisation in Welsh-English bilingual anomia. Procedia-Social and Behavioral Sciences, 6, 262-263.
Tainturier, M. J., Roberts, J., & Leek, E. C. (2011). Do reading processes differ in transparent versus opaque orthographies? A study of acquired dyslexia in Welsh/English bilinguals. Cognitive Neuropsychology, 28(8), 546-563.
Tainturier, M-J., Roberts, J., & Roberts, D. (2011). Treating Sublexical Spelling in Bilingual Acquired Dysgraphia. Procedia-Social and Behavioral Sciences, 23, 16-17.