CADR: Centre for Ageing & Dementia Research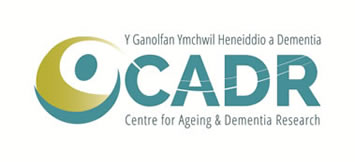 Building on existing internationally recognised and transformative research networks the Centre for Ageing and Dementia Research (CADR) is a world class research centre addressing key internationally important questions in ageing and dementia. The Centre is a collaboration between Swansea, Bangor and Cardiff Universities and integrates multi-disciplinary activity and develops areas of expertise from biological, through psycho-social and environmental, to social policy in ageing and dementia.
The research in Bangor under CADR mainly focusses on two themes being led by Dr Gill Windle and Professor Bob Woods: Creativity and Ageing: the role of creativity in health and social care practices and Developing and evaluating interventions in dementia care.